La Routo
---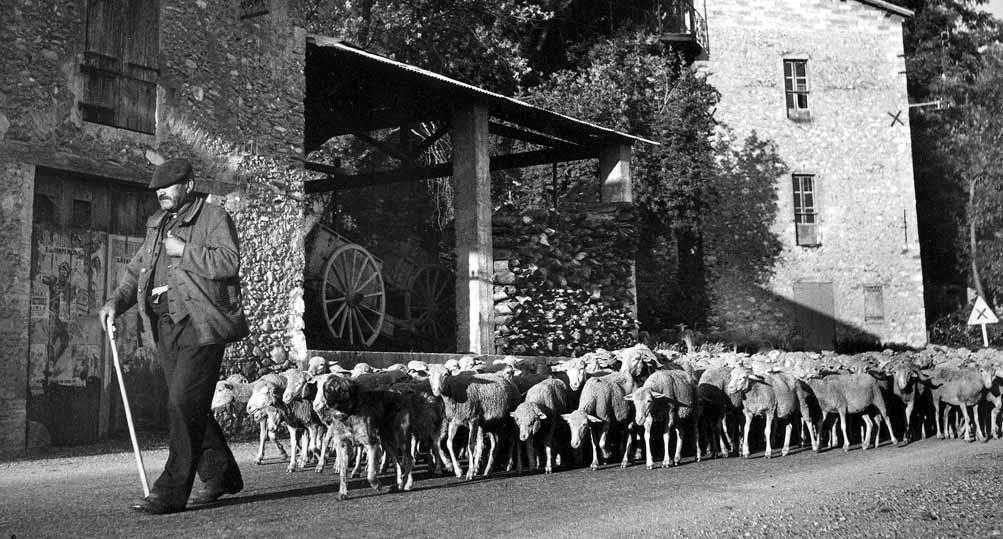 La Routo is an ambitious project resulting from a twenty-year collaboration between the Eco-museum of Shepherding and the Maison de la Transhumance, based on the ethnographic study conducted by Guillaume Lebaudy, under the direction of anthropologist Dionigi Albera, which gave rise to the exhibition and publication 'La Routo. On the transhumance routes between the Alps and the sea'. The book investigates and recounts, through socio-anthropological reflections, testimonies and interviews the history of the shepherds from the Piedmontese valleys and their migratory movements towards the south of France, where, between the end of the 19th century and the first half of the 20th century, they kept the merinos of the great French breeders. A book that invites you to discover the unbroken links between the mountains and the plains between the Alps and Provence.
You can buy the publication 'La Routo' in Eco-museum or download it in pdf format for free here:
La Routo is also a European programme aimed at creating a cross-border web to promote trades, products and heritage linked to sheep farming. Following in the footsteps of the flocks of sheep that practised summer transhumance from the plains of lower Provence to the alpine valleys of Piedmont, the Routo retraces the ancient draios (transhumance routes). Moreover, it connects the Crau plain to the Stura valley, from Arles to Borgo San Dalmazzo, through 33 stages, totalling more than 400 km of hiking trails. It is a physical and intellectual route, aimed at visitors on foot, horseback or mountain bike. The route was included in the GR69 in June 2020 by the Fédération française de randonnée pédestre and is currently being developed. The markup (red and white signs and directional paddles) was carried out on the French side during summer 2021 and will be completed on the Italian side by spring 2022, when the route will be officially opened.Discover La Routo!